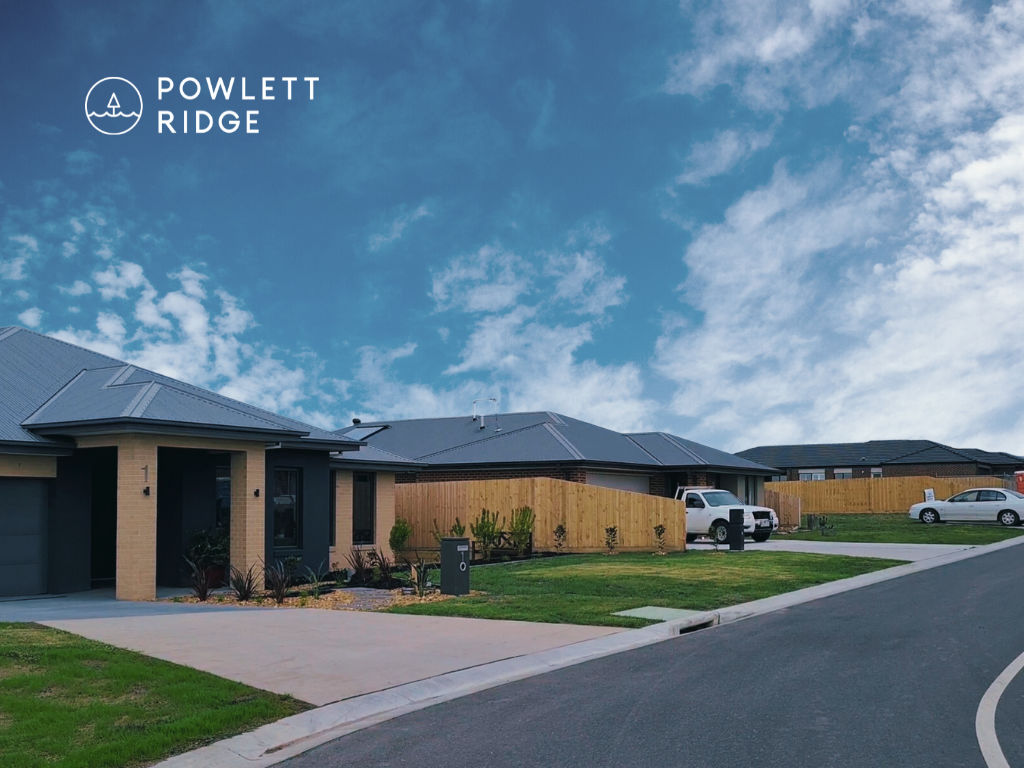 Affordable. Coastal. Rural. Lifestyle.
Wonthaggi: Where the countryside meets the sea.
Nestled between Victoria's pristine coastline and the bountiful, rolling hills of the Strzelecki ranges, Powlett Ridge is located in the thriving rural township of Wonthaggi.
Powlett Ridges offers an incredible, well-priced living experience with the perfect balance of coastal and rural living with convenience. Wonthaggi provides the ideal backdrop to raise a family, enjoy retirement or build your first home. Powlett Ridge has become a popular home-building destination for locals, tree and sea-change buyers, investors, and those looking for a well-priced weekender escape.
Located an easy 2-hour drive from Melbourne, Wonthaggi is the major hub-township within Bass Coast. Only a stone's throw away from family-friendly safe swimming beaches, boat ramps and some of Victoria's best surf breaks; Powlett Ridge is well-situated to provide total outdoor freedom with stunning bike and walking trails, parks and natural landscapes for relaxing and exploring. The George Bass Coastal Walk and Rail Trail are popular attractions for tourists and locals alike.
The charming, village-style township is dotted with quaint heritage-style buildings and has maintained close ties with its rich agricultural and coal-mining past. Located adjacent to the infamous "whale-bone" Wonthaggi Hotel, the historic coal-mine whistle is the centrepiece of the town, bellowing a deep groan across the township each day to signal noon.
The idyllic rural town has succeeded in retaining country charm, while also modernising to offer substantial infrastructure, amenities, and conveniences. There is no shortage of satisfying cafes and restaurants both in town and in close-by "foodie" hotspots. The town boasts quality locally- owned retail stores, as well as major retailers, hardware, and department stores. There's no need to leave town for all the essentials and luxuries.
Wonthaggi is also home to an expanding and upgraded hospital, providing access to a broad scope of health and lifestyle services. The town offers a great choice of government and private schools from early learning through to VCE, and adult vocational training with adequate transport networks connecting to Melbourne and Rural Victoria via V/Line services. Wonthaggi has all your sport and recreation needs covered with an indoor, heated swimming centre, gyms, sporting clubs and a stunning 18-hole golf course. With a community arts centre and theatre group, public library, cinema, Artspace and huge range of social activities and clubs, Wonthaggi has it all.
Come and check out everything Wonthaggi and Powlett Ridge has to offer. You could be building your dream home where the countryside meets the sea.